Parks and Recreation
The Parks and Recreation Commission meets on the first Tuesday of each month at 5:30 p.m. in the Village Council Chambers.
Village of Buckeye Lake Parks & Recreation Commission is happy to announce the newly resurfaced court located at Ryan-Braden Park. The court includes full court basketball, as well as a Pickleball Court. To reserve a time for the use of the Pickleball Court and equipment (portable net), email: barbsills@icloud.com.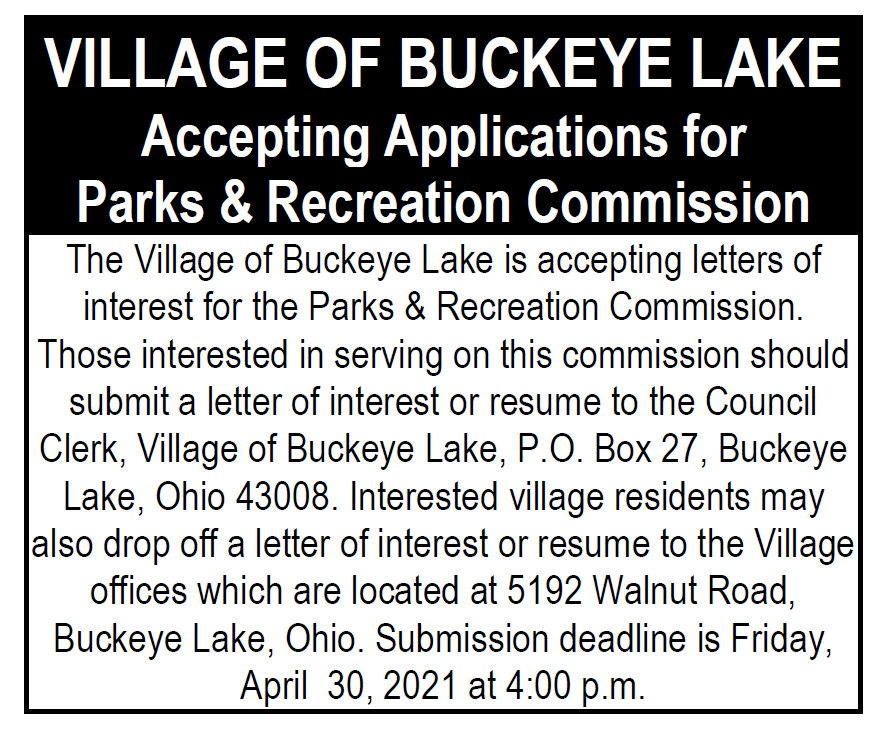 Contact Info
Annetta Macedonia
Commission Member
Stacie McCloud
Commission Member
Mary Muryn
Commission Member
Kellie Green
Commission Member
Barb Sills
Commission Member
Locations
Ryan Braden Park
177 Second St
Buckeye Lake, Ohio 43008