Parks & Recreation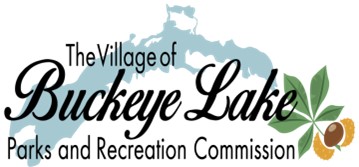 The Parks and Recreation Commission is responsible for the oversight of all parks located in the Village of Buckeye Lake, Ohio which currently includes Ryan-Braden Park / shelter house / skate park, the Pavilion at Mill Dam Road, and the Recreation Center. The commission meets on the first Tuesday of each month at 6:30 p.m. at the Village Recreation Center at 118 Third Street. All meetings are open to the public and we encourage your participation and suggestions for future improvements.
Village of Buckeye Lake Parks & Recreation Commission is happy to announce the newly resurfaced court located at Ryan-Braden Park. The court includes full court basketball, as well as a Pickleball Court. We continue to monitor the safety of the skate park located at Ryan-Braden park. If you are interested in volunteering to assist in maintaining the ramps email us... parks&rec@buckeyelakevillage.com.
To contact the Parks and Recreation Commission, email: parks&rec@buckeyelakevillage.com .
To reserve the Ryan-Braden Shelter House, the Pavilion, or the Recreation Center, please stop by the Village Office 9am-4pm Mon-Fri to fill out a permit application or find one below. Please bring a State ID and the exact change to cover rental fees or a check or money order made out to the Village of Buckeye Lake.

Click here to see a full brochure of our Village of Buckeye Lake Parks and Recreation System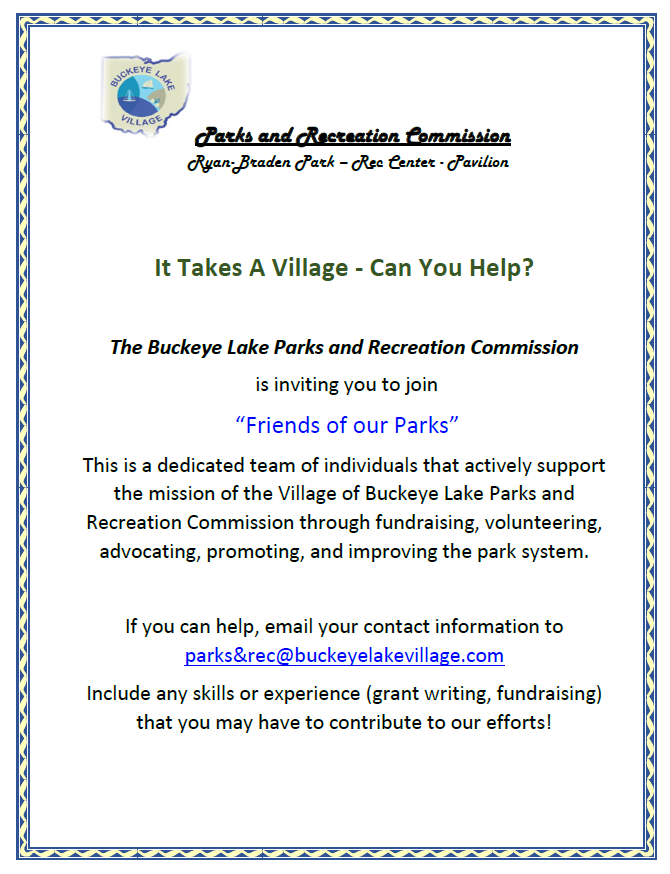 Contact Info
Samantha Torres
Parks & Recreation Aide
Locations
Ryan-Braden Park
177 Second St
Buckeye Lake, Ohio 43008
Pavilion
10500 Mill Dam Road
Buckeye Lake, Ohio 43008
Recreation Center
118 Third Street
Buckeye Lake, Ohio 43008