Parks and Recreation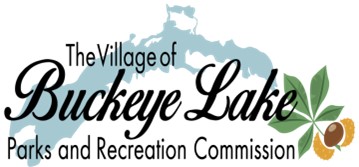 The Parks and Recreation Commission is responsible for the oversight of all parks located in the Village of Buckeye Lake, Ohio which currently includes Ryan-Braden Park / shelter house / skate park, the Pavilion at Mill Dam Road, and the Recreation Center. The commission meets on the first Tuesday of each month at 7:00 p.m. at the Village Recreation Center at 118 Third Street. All meetings are open to the public and we encourage your participation and suggestions for future improvements.
Village of Buckeye Lake Parks & Recreation Commission is happy to announce the newly resurfaced court located at Ryan-Braden Park. The court includes full court basketball, as well as a Pickleball Court. The commission has recently added Horseshoes and hopes to add an additional Pickle Ball Court later this summer. We continue to monitor the safety of the skate park located at Ryan-Braden park. If you are interested in volunteering to assist in maintaining the ramps email us... parks&rec@buckeyelakevillage.com.
To contact the Parks and Recreation Commission, email: parks&rec@buckeyelakevillage.com .
To reserve the Ryan-Braden Shelter House, the Pavilion, or the Recreation Center, please stop by the Village Office 9am-4pm Mon-Fri to fill out a permit application or find one below. Please bring a State ID and the exact change to cover rental fees or a check or money order made out to the Village of Buckeye Lake.



Relevant Documents
Contact Info
Locations
Ryan Braden Park
177 Second St
Buckeye Lake, Ohio 43008
Pavilion
10500 Mill Dam Road
Buckeye Lake, Ohio 43008
Recreation Center
118 Third Street
Buckeye Lake, Ohio 43008