About Us
The Village of Buckeye Lake is a community of 2,746 residents (2010 census) and comprised of a mix of residential housing including single-family, condominiums, apartments, and senior living.
Incorporated portions of the village are primarily within Licking County with a small portion of land located in Fairfield County.
Our community covers approximately 1,159 acres or 1.81 square miles and lies adjacent to Interstate 70. State Routes 79 and 360 run through the village allowing both residents and businesses easy access to everything that central Ohio has to offer.
Located on the north side of Buckeye Lake (a 3,300 acre recreational lake and Ohio's 1st State park) affords an abundance of recreational opportunities for visitors including boating, fishing, water skiing, swimming, picnicking, ice skating, ice fishing, snowmobiling, ice boating, shopping, walking, and camping.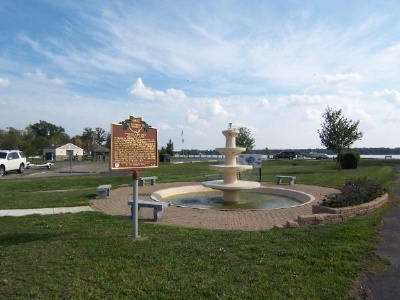 In the mid 1700's, Buckeye Lake was known by the Indians as the "Big Swamp" or "Big Pond". Near the pond was a salt spring that attracted deer and bison, which gave the area another name: "Buffalo Lick". The Lake as it is known today was formed in the Glacial Period. It was of little importance to the white men until the building of the Ohio Canal. Without this canal, Buckeye Lake would have remained a pond. The building of the canal enlarged the lake to 7¼ miles in length and about 1¼ miles in width at its widest point, the dimensions of the lake as we know it today.
Outcries from early Ohio settlers wanting to buy and sell goods convinced state legislators to open trade routes. On July 4th, 1825, the first shovel of earth was turned to begin the Ohio-Erie Canal System. The July 4th ceremony took place on State Route 79 midway between Newark and Hebron (Heath). Approximately 100 years after the ceremony, a granite boulder with a bronze plaque was erected on the site by Licking County residents.