Welcome to Village of Buckeye Lake

Village of Buckeye Lake ... A Great Place to Live!

In the Village of Buckeye Lake, we are defined less by boundaries on a map than by the sense of shared values our residents hold dear. Small town values, guided growth, preservation of historical, cultural, and natural heritage are just a few of the core principles that makes the Village of Buckeye Lake a wonderful place to call home.
---
We are happy to announce that our municipal offices are open. Customers may pay water bills or conduct village business in person. There is a payment drop-box available for use at your convenience. Thank you for your continued patience.
Shop Local
Whether it is a local farmer's market or main street shops, shopping local sustains our community and supports local merchants. A win-win for all!
2022 Comprehensive Plan Survey Results QR Code
Scan the QR code below with your smart phone's camera for a link to open the webpage with the 2022 Comprehensive Plan survey results
Featured News
Columbus Blue Jackets Hockey - Buckeye Lake Community Night
3/10/2023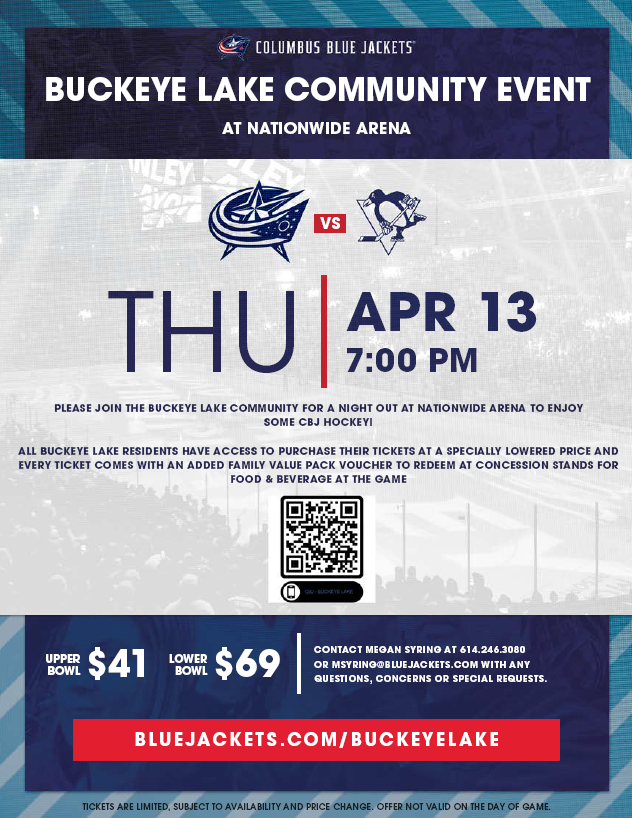 www.bluejackets.com/buckeyelake
Please join the Buckeye Lake Community for a night out at Nationwide Arena to enjoy some CBJ Hockey against the Pittsburgh Penguins Thursday April 13th at 7:00pm!
All Buckeye Lake residents & friends of the lake have access to purchase their tickets at...
2023 Hydrant Flushing Schedule
3/7/2023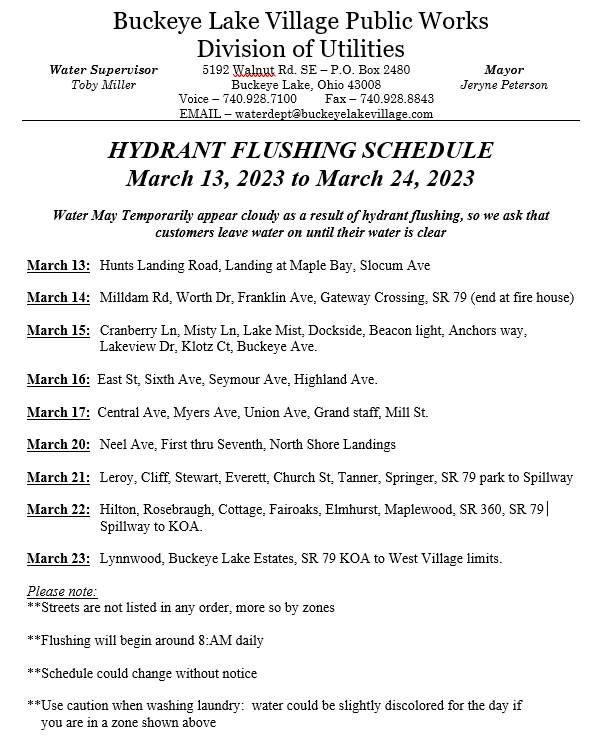 2023 Easter Egg Hunt
2/23/2023