Calendar of Events
No matter what the season, there is always something going on in the Village of Buckeye Lake. Keeping our residents informed of scheduled events and local happenings is important.
Know of an upcoming event that we need to add? Give us a call or send us an email and we will look into adding it.
Upcoming Events
Council Meeting
Begins: 3/27/2023 - 7:00PM
Community Development Committee Meeting
Begins: 3/27/2023 - 6:30PM
Public Safety Committee Meeting
Begins: 3/27/2023 - 6:00PM
Charter Working Meeting
Begins: 3/27/2023
2023 Easter Egg Hunt
Begins: 4/8/2023 - 4:30PM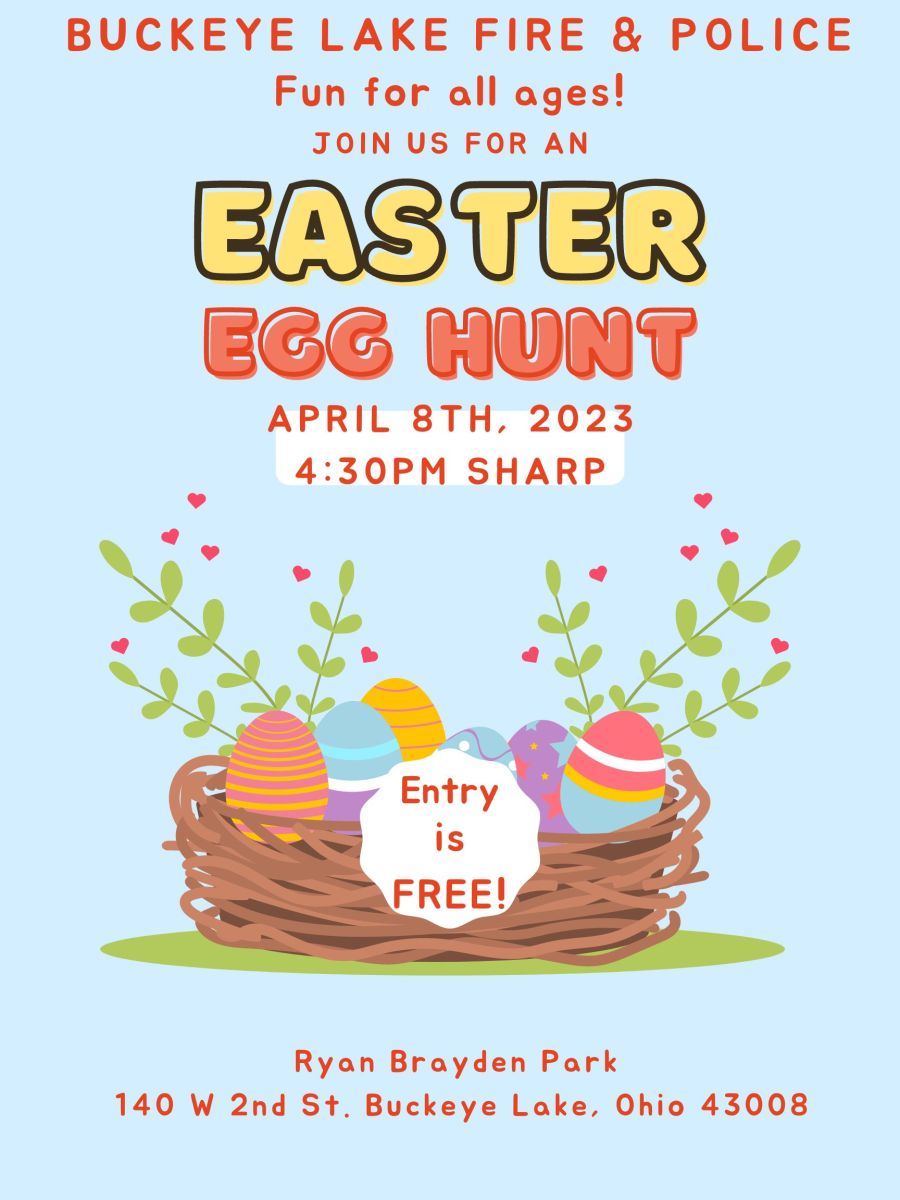 Columbus Blue Jackets Hockey - Buckeye Lake Community Event
Begins: 4/13/2023 - 7:00PM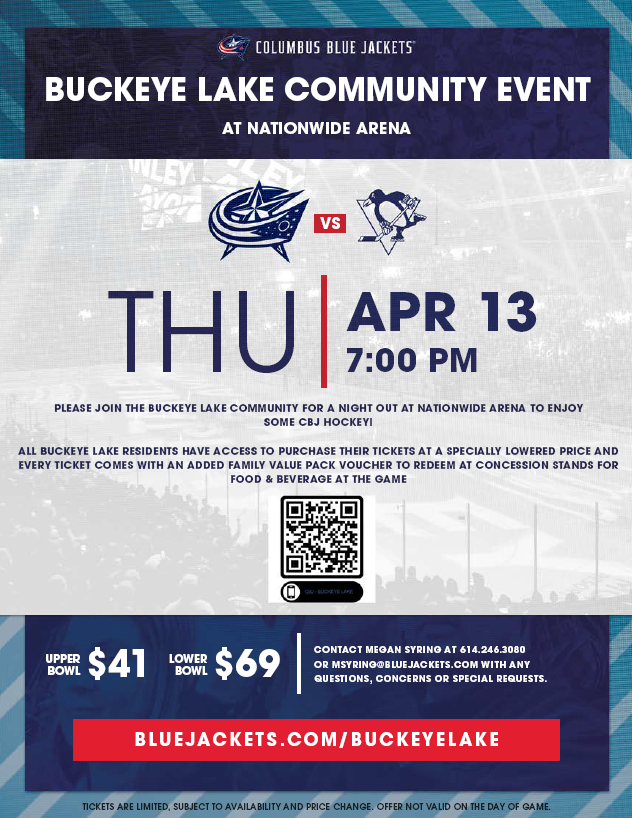 www.bluejackets.com/buckeyelake
Please join the Buckeye Lake Community for a night out at Nationwide Arena to enjoy some CBJ Hockey against the Pittsburgh Penguins Thursday April 13th at 7:00pm!
All Buckeye Lake residents & friends of the lake have access to purchase their tickets at a specially lowered price AND every ticket comes with an added Family Value Pack Voucher to redeem at concession stands for food & beverage at the game!
For any questions, please reach out to Megan Syring at msyring@bluejackets.com or (614) 246-3080