Calendar of Events
No matter what the season, there is always something going on in the Village of Buckeye Lake. Keeping our residents informed of scheduled events and local happenings is important.
Know of an upcoming event that we need to add? Give us a call or send us an email and we will look into adding it.
Upcoming Events
Recreation Center Open House Event - 118 Third Street
Begins: 10/1/2022 - 12:00PM
Ends: 10/1/2022 - 2:00PM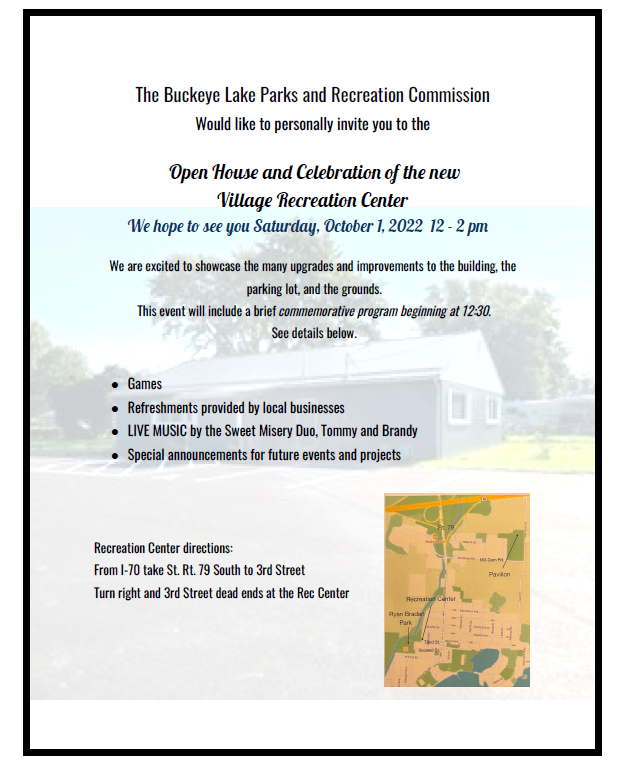 Street Sweeping
Begins: 10/26/2022
Please ensure all vehicles and trash receptacles are clear from streets to allow for the sweeping vehicles to work.
Trunk or Treat at Ryan-Braden Park
Begins: 10/27/2022 - 5:30PM
Ends: 10/27/2022 - 7:30PM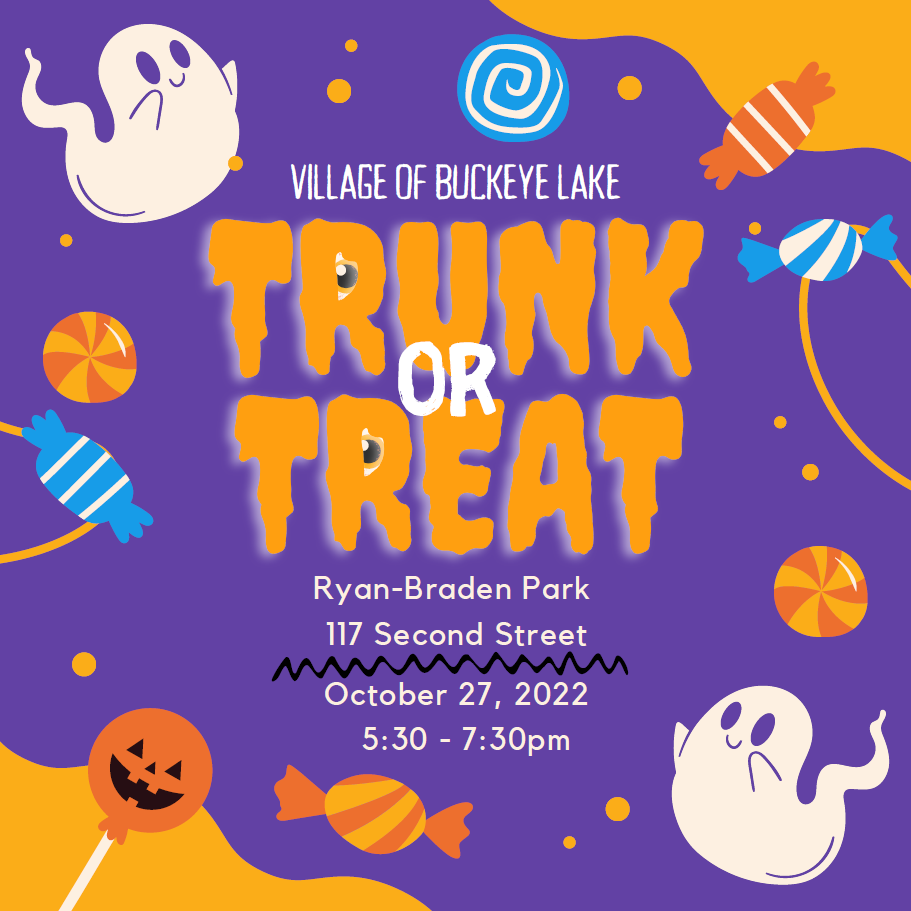 Trick or Treat in the Village
Begins: 10/27/2022 - 5:30PM
Ends: 10/27/2022 - 7:30PM